What the heck is a Fat Burning Ladder workout?
A Ladder Workout is a training technique that I often use, especially with bodyweight / calisthenics workouts. It's also one of the training methods I will be introducing in my upcoming ebook/ video program, Bodyweight MASS Builder. It's a high-intensity, high-volume super-set workout that will build muscle, increase muscular endurance, and burn fat. It's a simple but challenging form of antagonist supersetting that you can apply to almost any exercises, but which I find particularly well suited to body weight exercises.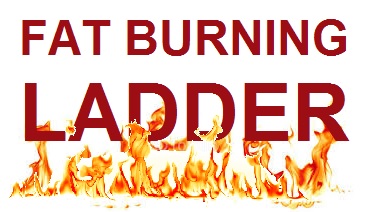 Here's how you perform this workout protocol: choose two exercises, typically one pushing movement and one pulling movement (antagonist muscle groups), OR a lower body exercise paired up with an upper body exercise, and you super-set these two exercises, moving back and forth between them with minimal rest. But here's where the 'ladder' technique gets interesting: you begin with only ONE repetition on one exercise and gradually increase reps on every set, and you start with a high number of reps on the other exercise and gradually decrease reps on each set. One exercise moves up the ladder in reps and the other one moves down.
Here's an example, starting with 1 to 10 repetitions, which should be suitable for most beginners: Continue reading →
In today's post I will be continuing the tutorial series for my Pursuit of 6 Pack Abs. This time I want to share an outline of another Metabolic Resistance Training program I use for getting leaner. I previously introduced a circuit training program which I suggested using for about 3 weeks (Metabolic Conditioning Phase). Now it's time to move on to the Metabolic Drive Phase which involves heavier weights and antagonist super-sets.
It's a three day split, to be performed on alternate days. Perform 3 HIIT sessions per week as well, on your "off" days. Here are the videos for each workout:
Day One: Upper Push-Pull Horizontal Plane