Because I recognize that our thoughts and emotions play a huge role in the results we get in our lives, I've made a point of "training my brain" as well as my body.  After talking to a good friend of mine about this, he recommended I check out an online brain-boosting program called Lumosity.com.  I did sign up and as much as I enjoy the website and the program, I find it hard to make time to do those exercises with my busy schedule.
Well was I ever pleased to learn about this new study!
As it turns out, new research has demonstrated that physical exercise actually improves your brain health and performance BETTER than specific mental exercises (such as puzzles, brain games, and social interaction).  That's right, working out actually boosts your brain power (ie: memory, problem solving, reaction time, etc) and slows down the aging process of the brain more effectively than participation in social or mentally stimulating activities.
This is nice to know that I'm in a position to help people improve their brain health as well as their body, and slow the aging process both mentally and physically.  It's also a relief to know I can kill two birds with one stone as long as I keep up with my physical exercise routine.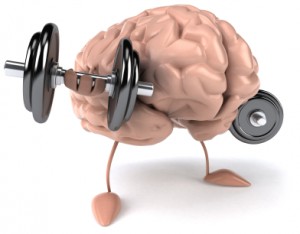 We live in an age where almost everyone has access to more health and fitness information than ever before, yet more than half of our population in North America is overweight.  Information is important, but there is something else that needs to be addressed: the mental aspect.
If all it took was "How-To's" we'd all be fit, rich and happy.
Before you'll see any lasting transformation in your body, there has to be a transformation of your mindset and your habits.
The brain is like a powerful super-computer; it has an amazing ability to find solutions to challenges and discover ways to reach your goals.  However, your brain makes a much better servant than master… if left unguided its primary focus will be to keep you safe, avoid risk, and basically resist "progress" by keeping you in your comfort zone.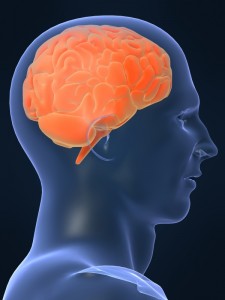 Therefore you need to give your mind clear and focused direction regarding what you want to accomplish and your brain will almost miraculously find a way to accomplish your goals.
Based on everything I've studied, learned and experienced, there are FOUR primary factors to consider related to programming your mind for success; these include: