Train your brain for faster fat loss results
We live in an age where almost everyone has access to more health and fitness information than ever before, yet more than half of our population in North America is overweight.  Information is important, but there is something else that needs to be addressed: the mental aspect.
If all it took was "How-To's" we'd all be fit, rich and happy.
Before you'll see any lasting transformation in your body, there has to be a transformation of your mindset and your habits.
The brain is like a powerful super-computer; it has an amazing ability to find solutions to challenges and discover ways to reach your goals.  However, your brain makes a much better servant than master… if left unguided its primary focus will be to keep you safe, avoid risk, and basically resist "progress" by keeping you in your comfort zone.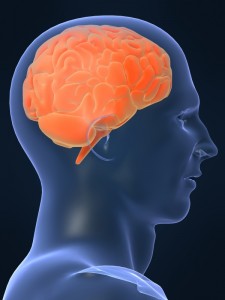 Therefore you need to give your mind clear and focused direction regarding what you want to accomplish and your brain will almost miraculously find a way to accomplish your goals.
Based on everything I've studied, learned and experienced, there are FOUR primary factors to consider related to programming your mind for success; these include:
You need to STOP focusing on what you DON'T want.
You must focus on what you DO want.
Develop a sense of BELIEF that you will achieve it.
Feel GOOD about it!
Here is a short video describing these four important components of mental conditioning:
If you can master these four elements of mental conditioning, you will realize far more success in every area of your life, not just your physical health and fitness.  Let's take a closer look at each of these fundamentals.
Stop focusing on what you DON'T want!
One of the biggest challenges I find with many of my clients is a lack of focus.  Many people don't really know what they want.  They may have a clear idea of what they don't want.  But focusing on what you don't like about yourself won't get you results; it will just get you frustrated.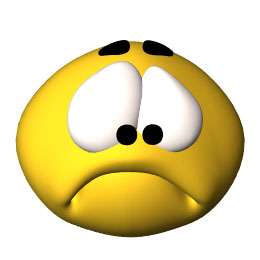 Before you can clearly focus on what you want, it is important to first train yourself to remove distracting negative thought patterns.  For example, rather than focusing on how much you want to get rid of your gut, think about how good it will feel to be lean and fit.  It's a universal truth that what you focus on expands, therefore focus on expanding your sense of health and wellness rather than expanding your waistline.
In my ebook "Get Mental" I share a simple yet effective method for interrupting these habitual negative thoughts as soon as they arrive.
Start focusing on what you DO want!
Once you have identified the areas in your life where you tend to focus on what you dislike, or the lack of something you want, in order to make permanent changes in your mindset you will need to refocus on something positive.  For example, if you are trying to quit a negative habit, it is always more productive to focus on replacing it with a new positive habit.
Once you are able stop yourself from focusing on something negative, this does not necessarily imply that you will spontaneously refocus on what you want.  It requires a clear and conscious effort to redirect your attention to your objective.
Where your focus goes, energy flows.  You need to be very clear about what you really want.  Once you have this clarity you need to set up some solid goals to get what it is you want, and develop a deep commitment to achieve those goals, no matter what! Once you have established your goals… write them down!  When you put something in writing it will become more real to you.  To maintain your focus on what you want to accomplish, post your list of goals somewhere very visible where you will see it every day.
Research has also demonstrated that focusing techniques such as visualization can have a very real and profound effect on your body. Check out this university study which shows how mental imagery can cause almost the same strength increases as resistance training exercise!
=> Mind over Matter: Mental Training Increases Strength
Believe and you will achieve!
Belief is a powerful thing.  Your beliefs shape your perception of reality and influence what you believe is possible or impossible.  When you believe in something you begin to attract people and situations, and notice opportunities, which will support your belief.
By increasing your belief that you will achieve your goal, you significantly increase the likelihood of doing so.  You can set all the goals you want, focus on the positive, say your affirmations, and use creative visualization, but if deep inside you just don't believe it's possible to reach your objective you are basically setting yourself up for self-sabotage.
In my Gym Chat interview with trainer, NLP Practitioner, and Hypnotherapist, Jen Mulhall, we discuss how to "Master the Inner Game", and she talks about the power of belief as one of the integral factors for training your brain to succeed:
Once you develop a strong belief in your ability to accomplish your goals, you will also significantly increase your motivation to achieve these goals. In fact, there is an interesting study that shows how a group of hotel maids were able to lose body fat just by creating the belief that their work was actually "exercise". You can read the actual study here:
=> Mindset Matters: Exercise and the Placebo Effect
The first step toward increasing belief in yourself and your ability to get what you want is to start with goals that you find believable.  When you start with smaller goals that you perceive as challenging yet very realistic, you will accomplish these goals more easily.  Once you have successfully accomplished several smaller goals, you can build on these successes and this will increase your belief in your ability to achieve bigger goals.
Download my free PDF report with more information about Visualization, Affirmations, and Goal-Setting:
=> The Psychology of Strength (Report)
Feel GOOD about your goals!
Once you have established clear goals that focus on what you really want (rather than what you don't want), and you really believe you can accomplish these goals, it is important to feel good about it.
If you feel stressed out or pressured when you think about your goals, it will be a long, unpleasant struggle to reach your objective.  If something doesn't feel right, then something probably isn't right.  Your goals should excite you and motivate you!
When you think about your goals, try to focus on all the aspects you like about them, and think about how good you will feel when you reach these goals.  Visualize yourself successfully accomplishing every goal and really picture how happy this will make you.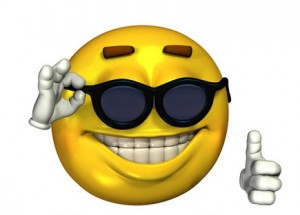 If you find that difficult to do, perhaps you need to pick some different goals that energize you and make you feel good about yourself.  In the end, the ultimate goal is to be happy, isn't it? So practice being happy and feeling good NOW!  That will attract more positive energy and lead you to success.
Choose your friends and colleagues carefully.  Attitude is contagious, and people will either "affect" you or "infect" you.  Stay away from negative people, complainers, whiners, and excuse-makers.  It is very difficult to feel good around people who are constantly focusing on the negative.  These people will hold you back and bring you down… it's time to separate yourself from them.
I hope you benefit from this information. I know that if you make time for mental conditioning you will achieve greater results. I discuss some other basics of mental conditioning in this MP3 interview with Ryan Phillips (author of the Rapid Fat Loss Diet):
=>Exercise Your Mind and Body (Audio Interview)
You can also discover more about how to transform your brain into a "success-machine" at www.GetMentalStrength.com.
It's time to get mental!
11 Responses to Train your brain for faster fat loss results