Many of the clients I see are starting out with minimal training experience and are working out in their own home. As people progress with their strength and fitness they often prefer to get a gym membership or to purchase exercise equipment for their home gym. I already have videos demonstrating gym workouts as well as how to set up a kick ass home gym, but beginners typically don't need access to a lot of equipment to get started.
In the video below I demonstrate a basic beginner home workout using only one's body weight, a resistance band, and an exercise ball:
There's a common misunderstanding among most people that the main "goal" of life is to avoid pain and pursue pleasure (or at least to try to get comfortable). A lot of effort and attention is put on getting somewhere 'better', achieving something 'different', changing or improving ourselves, and getting more stuff so that we can feel better or be happy later.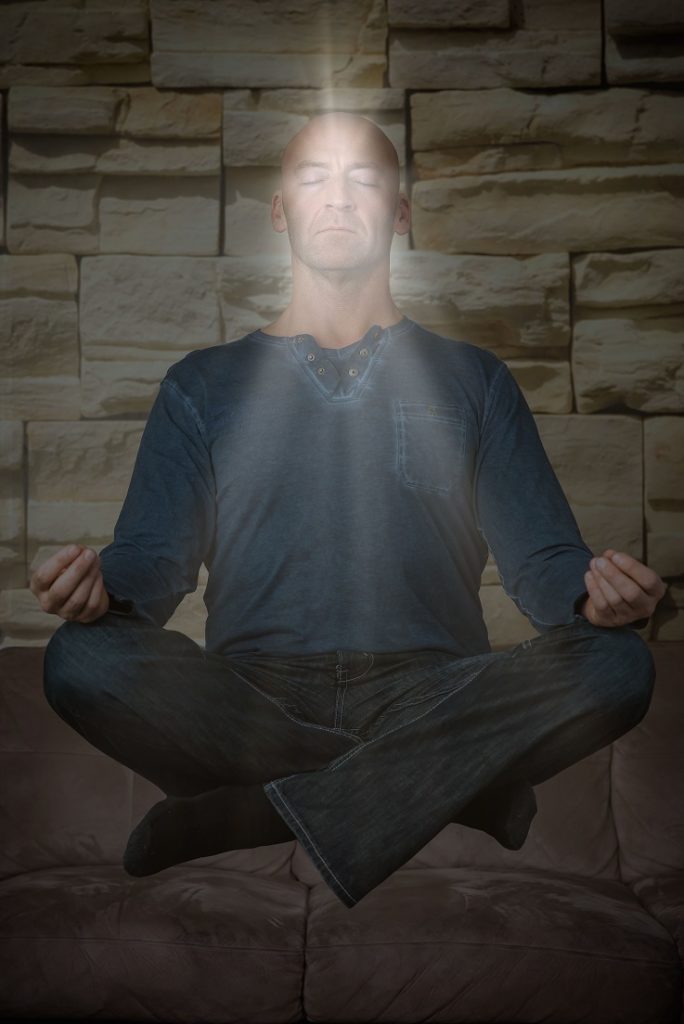 A much more rewarding, kind, and adventurous approach to life is to develop an attitude of alert curiosity and awareness, regardless of whether our experience is seen as positive or negative. When we overcome prejudice and pettiness and the need for everything to happen the way we want, we open ourselves to a more full, joyful, passionate experience of life and as we endure both pain and pleasure we learn a lot about ourselves and life in general. We can also discover that we are already enough, and we already have everything we need, right here right now.
One method for practicing this approach to life is Mindfulness Meditation. This practice simply involves being completely awake, present, and aware of your current experience with total acceptance. There's no need to judge any thoughts or feelings that arise as either good or bad… we're not trying to get rid of anything. Simply be aware of anything you're experiencing or thinking without judgement, and then let it go. This curious, gentle approach to self-observation helps us to accept ourselves as we are, and in the process become more understanding of others.
I now consider meditation to be the foundation of healthy, balanced living. With all of the benefits of meditation it doesn't make sense not to include it in your daily routine. A few of these many benefits include:
Meditation reduces stress.
It improves concentration. 
It encourages a healthy lifestyle.
The practice increases self-awareness. 
It increases happiness.
Meditation increases acceptance. 
It slows aging.
The practice benefits cardiovascular and immune health
I recently interviewed a long-time friend and colleague of mine, Scott Grisewood of Shockwave Therapy Centre in Barrie, Ontario, about the relationship of posture and movement patterns to our hormones, mood and physical performance. Check out the full video interview (including exercise demonstrations and research references) here:
With Valentine's Day fast approaching it's time to give that special someone in your life the gift of good loving. Science has proven that physical exercise can improve your sexual performance in a number of ways, so on that note, here are my Top 5 Exercises for Sexual Fitness:
1) Kneeling Rows
2) DiveBomber Pushups
3) Pulsed Squats
4) Hip Thrusters
5) Straddle The Elbow
What if I told you that there is one neglected body part that you could strengthen which would lead to an increase in full body strength and mobility? It might not be what you expect.
I'm talking about your FEET.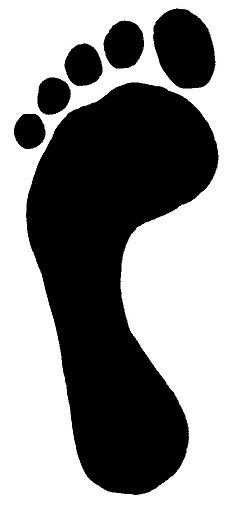 If you suffer from foot, ankle, knee, low back pain, or related problems including shin splints, bunions, heel spurs, plantar fasciitis, 'fallen' arches, or Achilles tendonitis, then this article should be of particular interest to you. Your feet may be holding you back from becoming stronger.
The feet are the body's base of support. During exercise, sport, and most daily activities, force enters the body through your hands and feet, with the feet supporting the bulk of this workload. However, whereas most people understand the importance of grip training and how strong hands contribute to a strong upper body, our feet are often neglected. Most people just shove their feet into rigid dress shoes or 'bouncy' running shoes and forget about them.
To make matters worse, when our feet start to hurt we are typically advised to wear rigid orthotics or "ultra-supportive", inflexible shoes to help support our feet. Unfortunately, binding up your feet like this interferes with or even eliminates their ability to move. Less movement (or poor movement) leads to more weakness.
Orthotics are like crutches… they may take the pressure off while you are using them, but they do not correct the underlying weakness. If you had weak hands or sore wrists would you start wearing wrist wraps and rigid hand splints every day? I hope not. You would perform mobility and strengthening exercises to restore proper function to your hands. Well, your feet typically weight bear all day long, which makes it even more crucial to focus on strengthening their weaknesses rather than "bracing" them externally!
In this article I'll be introducing you to exercises and footwear that can help you "fix" your feet, heal old injuries, improve your posture, and start moving better in general. Also take a few minutes to watch my recent interview (below) with Steven Sashen, barefoot runner and the founder of Xero Shoes® (a modern spin on the traditional barefoot running sandal), where he explains the problem with most "athletic footwear"
We discuss several important topics related to foot health, including:
The three key moves that let you easily and comfortably run barefoot
Why "minimalist" shoes are not the same as barefoot (so if you tried minimal and it didn't work, here's why)
How being barefoot can help if you have ankle, knee, hip, back, or even neck pain… and plantar fasciitis
The "foam mattress" theory about why cushioning and orthotics may be harming you. Continue reading
In a busy world such as we live in today, it's not unusual for the day to day stress to reflect in your health as well as in your appearance. You may find it challenging to make time to look after your health as you should, or perhaps you are unsure of the best ways to do so.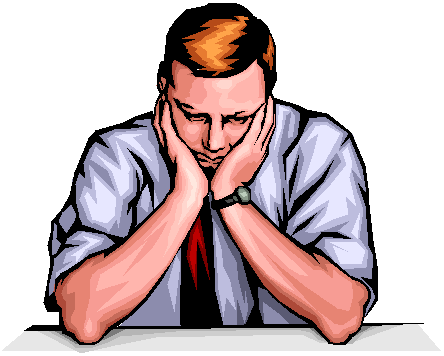 As life gets busier and work and family are placing larger demands upon you, you my find that you are getting less sleep, less exercise, and feeling more stressed. While you may not be suffering from serious health conditions, the stress of daily life may affect you in different ways. This can be in form of fatigue, depression, achy muscles and joints, as well as how you look such as baggy eyes and tired looking skin. And let's be honest, as much as we realize the importance of our health and wellness, most of us are also concerned with how we look. Your inner health and outer appearance usually go hand in hand.
The good news is that the solution to these problems is easily within your control. Some of the things you can do to reduce stress and improve your appearance can be done at home and don't require much effort. Others have better results if you find professional guidance. Here are some natural solutions for leading a healthier life so you can look AND feel better. Continue reading →