What if I told you that there is one neglected body part that you could strengthen which would lead to an increase in full body strength and mobility? It might not be what you expect.
I'm talking about your FEET.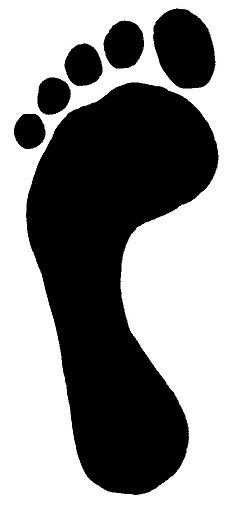 If you suffer from foot, ankle, knee, low back pain, or related problems including shin splints, bunions, heel spurs, plantar fasciitis, 'fallen' arches, or Achilles tendonitis, then this article should be of particular interest to you. Your feet may be holding you back from becoming stronger.
The feet are the body's base of support. During exercise, sport, and most daily activities, force enters the body through your hands and feet, with the feet supporting the bulk of this workload. However, whereas most people understand the importance of grip training and how strong hands contribute to a strong upper body, our feet are often neglected. Most people just shove their feet into rigid dress shoes or 'bouncy' running shoes and forget about them.
To make matters worse, when our feet start to hurt we are typically advised to wear rigid orthotics or "ultra-supportive", inflexible shoes to help support our feet. Unfortunately, binding up your feet like this interferes with or even eliminates their ability to move. Less movement (or poor movement) leads to more weakness.
Orthotics are like crutches… they may take the pressure off while you are using them, but they do not correct the underlying weakness. If you had weak hands or sore wrists would you start wearing wrist wraps and rigid hand splints every day? I hope not. You would perform mobility and strengthening exercises to restore proper function to your hands. Well, your feet typically weight bear all day long, which makes it even more crucial to focus on strengthening their weaknesses rather than "bracing" them externally!
In this article I'll be introducing you to exercises and footwear that can help you "fix" your feet, heal old injuries, improve your posture, and start moving better in general. Also take a few minutes to watch my recent interview (below) with Steven Sashen, barefoot runner and the founder of Xero Shoes® (a modern spin on the traditional barefoot running sandal), where he explains the problem with most "athletic footwear"
We discuss several important topics related to foot health, including:
The three key moves that let you easily and comfortably run barefoot
Why "minimalist" shoes are not the same as barefoot (so if you tried minimal and it didn't work, here's why)
How being barefoot can help if you have ankle, knee, hip, back, or even neck pain… and plantar fasciitis
The "foam mattress" theory about why cushioning and orthotics may be harming you. Continue reading