Guest Post from Ben Pakulski
Question: Ben, please identify the number one training mistake that would be preventing individuals from achieving maximal muscle gains
Answer: Well, we all know "the guy" in the gym that throws a ton of weight on the bar and moves it with terrible form and looks like hes going to hurt himself. He is the root of many of our jokes, and definitely gets a lot of sideways looks from the patrons of the gym.
We've all asked ourselves "WHAT is he trying to do?" Chances are, he has no clue. He comes in the gym everyday and does the exact same thing week in and week out because he really has NO IDEA what he is trying to do. Therein lies the problem!
Guess what, more likely than not, you have all been guilty of doing this too at some point in your life (whether you care to admit it or not).
The first thing you need to do is identify your desired goal. If your goal is to build muscle, then you have come to the right place and you should take a minute listen up.
The one and ONLY most important factor that you need to consider when it comes to your quest to build muscle, is TENSION. (More on that in a minute.)
We have all heard people speak about mind-muscle connection, or that you've got to really "squeeze" a muscle to make it grow. I don't know about you, but for most people this is a really hard concept to figure out. Those of us that "get" what it means, still really have a difficult time putting it to action.
The good news is, this is quite a simple concept and I will show you how to apply it to building your muscles literally TWICE as fast.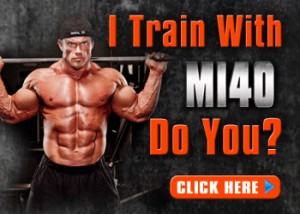 Here is what you need to know: